Using 2600Hz KAZOO on your own servers? Looking for a provisioner that makes it easy to add phones to your system?
The RuhNet Provisioner is a secure phone provisioning server that integrates fully with the 2600Hz KAZOO communications platform.
With a properly setup DHCP server (just add one easy parameter) at your site, your phone setup process can be as simple as this:
Add your phone to KAZOO.
Plug your phone into the network.
DONE!
The RuhNet Provisioner can save you thousands of dollars by eliminating countless hours of fiddling with complex and tedious phone web interface settings, or even worse (entering information on the phone directly), just to get your phones online. That nightmare is over, and your solution is here.
---
Easy Touchless Phone Provisioning (with a properly setup DHCP server)
HTTP REST API
IPv6 Support (and of course IPv4)
Per-model Provisioning Settings (firmware version, required User-Agent, configurable keys)
Custom Configurations/Overrides (per phone)
Custom Ringtones (per account and per phone)
Automatic User Directory Creation
Distinctive Rings for Internal/External Calls
Intercom/Auto-Answer
Multicast Paging
Upload Capability (for phone logs, ringtones, custom config files)
Firmware Upgrading
Monster-UI Provisioning Integration
Written with security as an emphasis, not as an afterthought.
Native HTTPS (TLS v1.2) Support
Phones are validated based on credentials, KAZOO account, and HTTP User-Agent header.
No VoIP credentials are sent over unencrypted connections.
Administration access validated against KAZOO (no separate login required.)
Administration auth via either HTTP basic or KAZOO API token
Currently, phone models from Polycom and Yealink are supported. More brand support is forthcoming. See
the docs
for a list of specific models.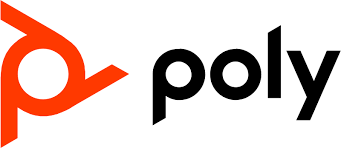 ---
Hosted
A dedicated instance that connects to your KAZOO cluster (or server) and handles all your phone provisioning needs.
Up to 300 Phones
Setup Support
Operation Support
* $500 setup fee applies, but is waived with a 6 month commitment.
Infrastructure
Run the provisioner on your own servers.
Unlimited Phones
Priority Installation Support
Priority Setup Support
Ongoing Operation Support Plans Available (Contact Us)